In this unusual year, Embarcadero is bringing us the DelphiCon 2020 Worldwide event: the official online conference about Delphi. It's a free, 3-day online event, which will happen on November 17h through 19th with extraordinary content and expert speakers.
We at Landgraf.dev are happy to offer to all DelphiCon 2020 attendees 30% discount on our training courses Introduction to TMS Web Core and TMS Business Masterclass. In addition to that, we will also offer 3 (three) free enrollments to our Introduction to TMS Web Core training course for winners to be selected during the event!
You will attend sessions from a stellar team of speakers like Marco Cantu, David Millington, Bruno Fierens, Dr. Holger Flick, Bob Swart, Andrea Magni, Nick Hodges, Stefan Glienke, Primož Gabrijelcic, Ray Konopka, Chad Hower, Cary Jensen, Alister Christie and Daniele Teti.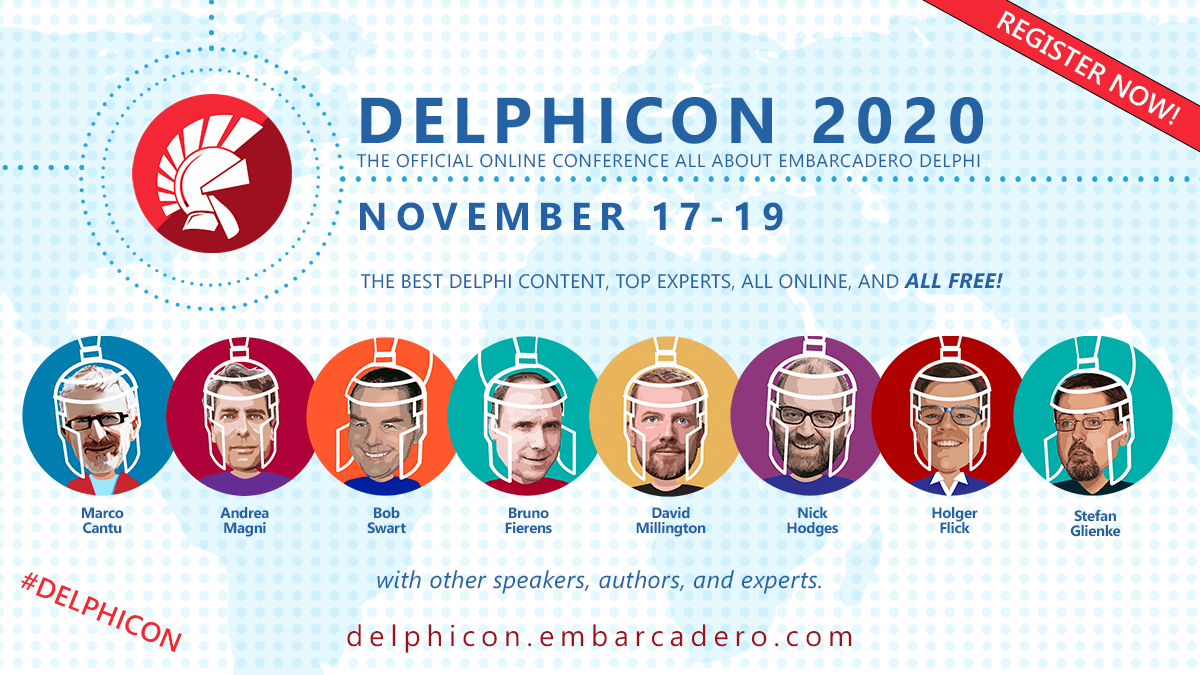 Don't miss this opportunity and save your free seat at DelphiCon 2020 official site!